Online viewer
Windows viewer
CAD viewer and editor
Autodesk Viewer supports most 2D and 3D files, including DWG, STEP, DWF, RVT, and Solidworks, and works with over 80 file types on any device. Get the feedback you need with Autodesk Viewer's annotation and drawing tools for easy online collaboration.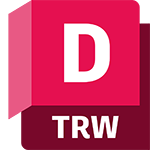 DWG TRUEVIEW
View or convert with DWG TrueView
View DWG files or convert them to work with older versions of AutoCAD software. Add Design Review to mark up 2D and 3D files without the original design software. For greater flexibility consider Autodesk Viewer or AutoCAD web app.
Get quick, anytime access to CAD drawings with the AutoCAD web app. View, edit, share, and create DWG files in a web browser on any computer. No software installation required. Use the drafting tools and commands you're used to.
Platform
Browser-based
Windows, Mac
Chrome OS