Available in February 2023, usage reporting unifies both seat and Flex usage reports. Filters allow you to select products and timeframes for the report.
With this information, admins can optimize seat assignments and purchasing decisions for collections, individual products, and Flex for occasional use. Usage reporting is only available for products with single-user access and can only measure the activity of users connected to the internet.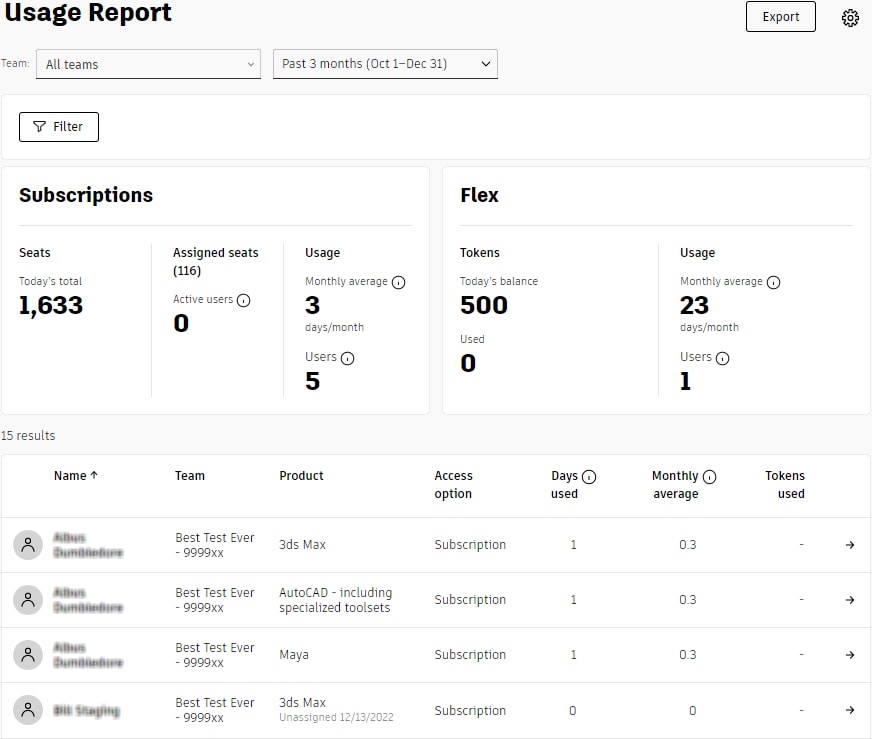 Note: Data is protected by Autodesk privacy principles and is only used for the purposes for which it was collected. For more information, see the Autodesk privacy statement (US site).